1-2PM - skate  
2-3PM Summer Reading Progam in program room at the Chiller.
 Join the Chiller and library staff to get active by skating!  Afterward, join library staff for a program about ice sports.  Mention that you are there for a library program and get a discount between 1-2PM.
This program will take place at the NTPRD Chiller, 301 West Main Street, Springfield, OH.  Please call (937) 328-6905 for more information.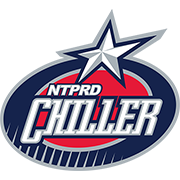 Date:
Tuesday, June 21, 2016 - 1:00pm